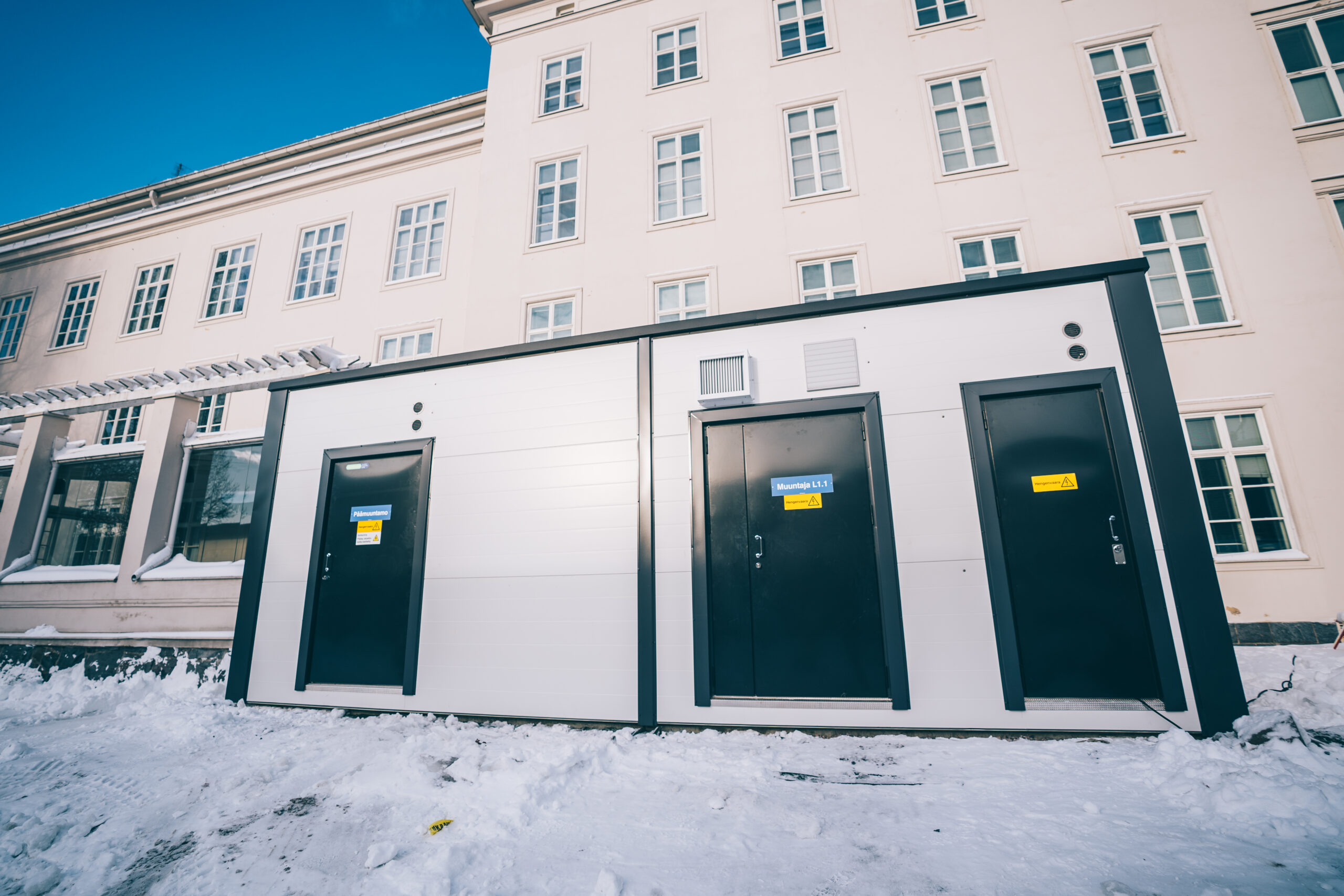 CASE: Joint hospital of Helsinki and Uusimaa hospital district
Industrial companies
News
Properties
Nordic Electro Power was involved in a major construction project for the City of Helsinki, where a new joint hospital for the City of Helsinki and the Hospital District of Helsinki and Uusimaa is being built in Laakso.
In the spring, we delivered an electrical space for the Laakso hospital.
Our compact modular electrical spaces are manufactured individually according to each customer's needs. They are an excellent solution with monitoring and control features that allow remote control and seamless integration of the substation into the SCADA system.
Electrical spaces in separate buildings allow the network owner to access operationally critical areas without the need for access to other buildings.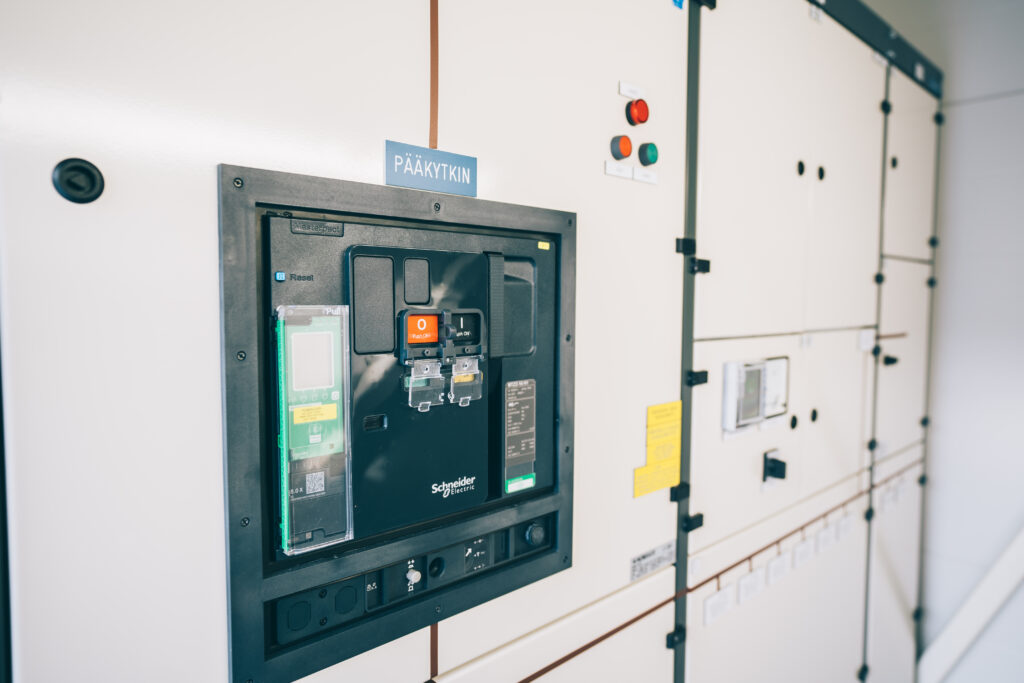 A complete package from one place
Nordic Electro Power was selected as operator through a public tender.
Our services for industrial electrical work and products cover the entire product life cycle, from design to
installation, commissioning, and maintenance. The technical requirements and plans
defined in the City of Helsinki's procurement program were implemented in a comprehensive manner, taking into account the changing needs of the client as the project progressed.
The electrical space is fully assembled on our premises, which reduces installation time and costs.
"We really got everything we needed. Even an additional order for a high-voltage cell during the project went smoothly. The final electrical installation was tailor-made for us. Of course, a lot was also specified in the plans as to what the electrical space should look like. The prices were also right, and there was no feeling of what are were paying here for," says Jari Kiuru, from the City of Helsinki.
Responding to customer needs and providing a customer-centric service
Listening to customers' wishes and providing customer-centric service emphasize our ability to offer services and products that are tailored to the customer's wishes and needs, without compromising on quality and safety.
"As a client myself, an experienced electrical contractor and an operations manager, I was also able to present my own technical solutions. Communication was easy and we got down to business quickly. If necessary, we were able to raise our own issues, wishes and concerns and get answers quickly."
"Of course, the supplier is responsible for safety, but as far as the transport and installation is concerned, everything was taken into account and there were no incidents. However, the delivery and installation took place in the courtyard of the Laakso hospital, where space is limited, and people are moving in many directions. These were all taken into account in a professional manner," says Kiuru.
The final assessment of the product and the whole will only be made when the "machines are turned on" and the electrical space is in operation in its intended environment of use.
"Everything has been working perfectly and there have been no faults. Special thanks to Nordic Electro Power. Well taken care of as a whole and if we meet similar needs, we will be in touch. For this project we can only be satisfied", Kiuru concludes.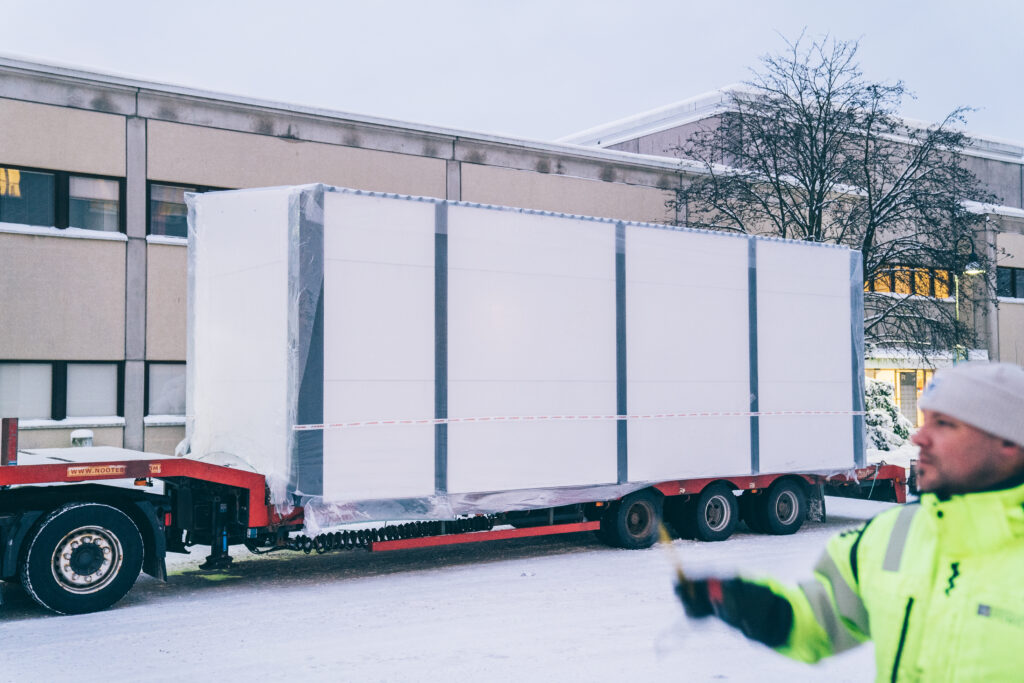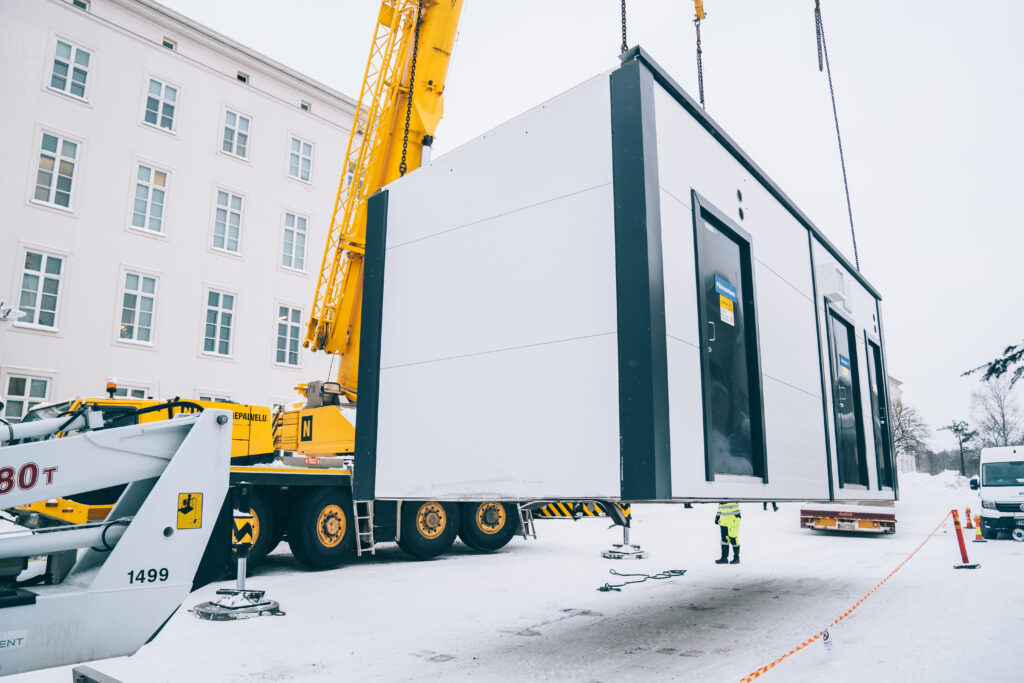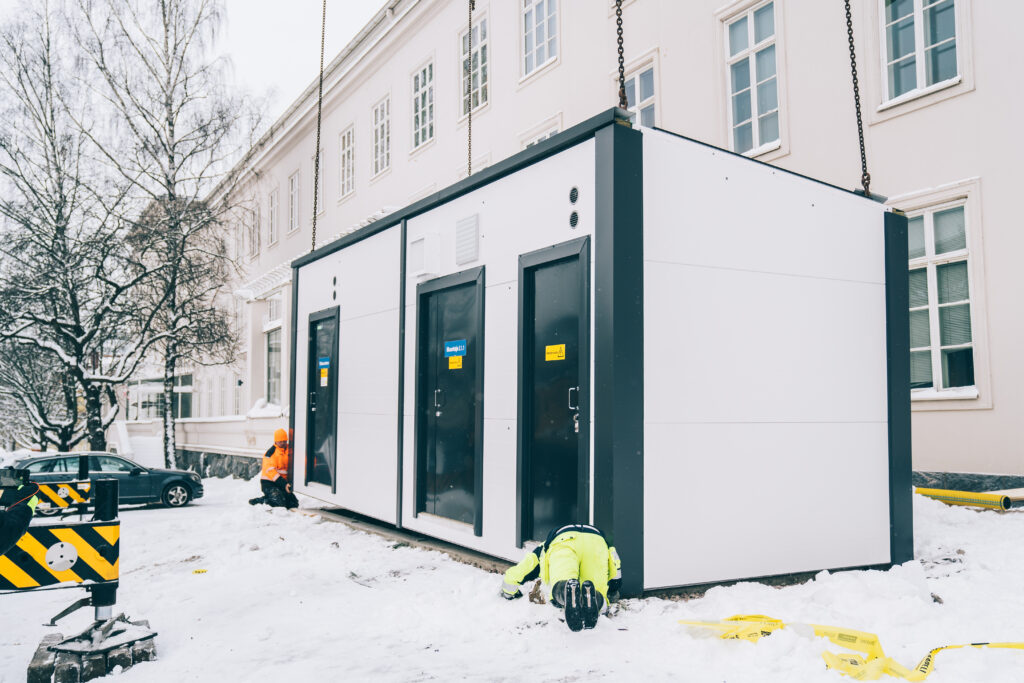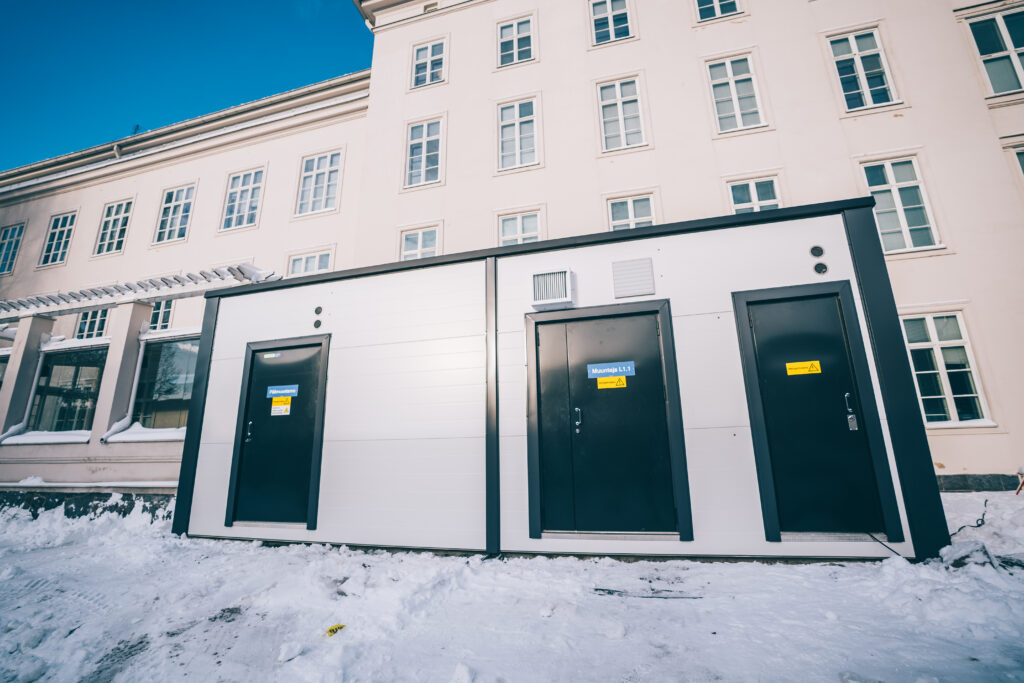 Share post