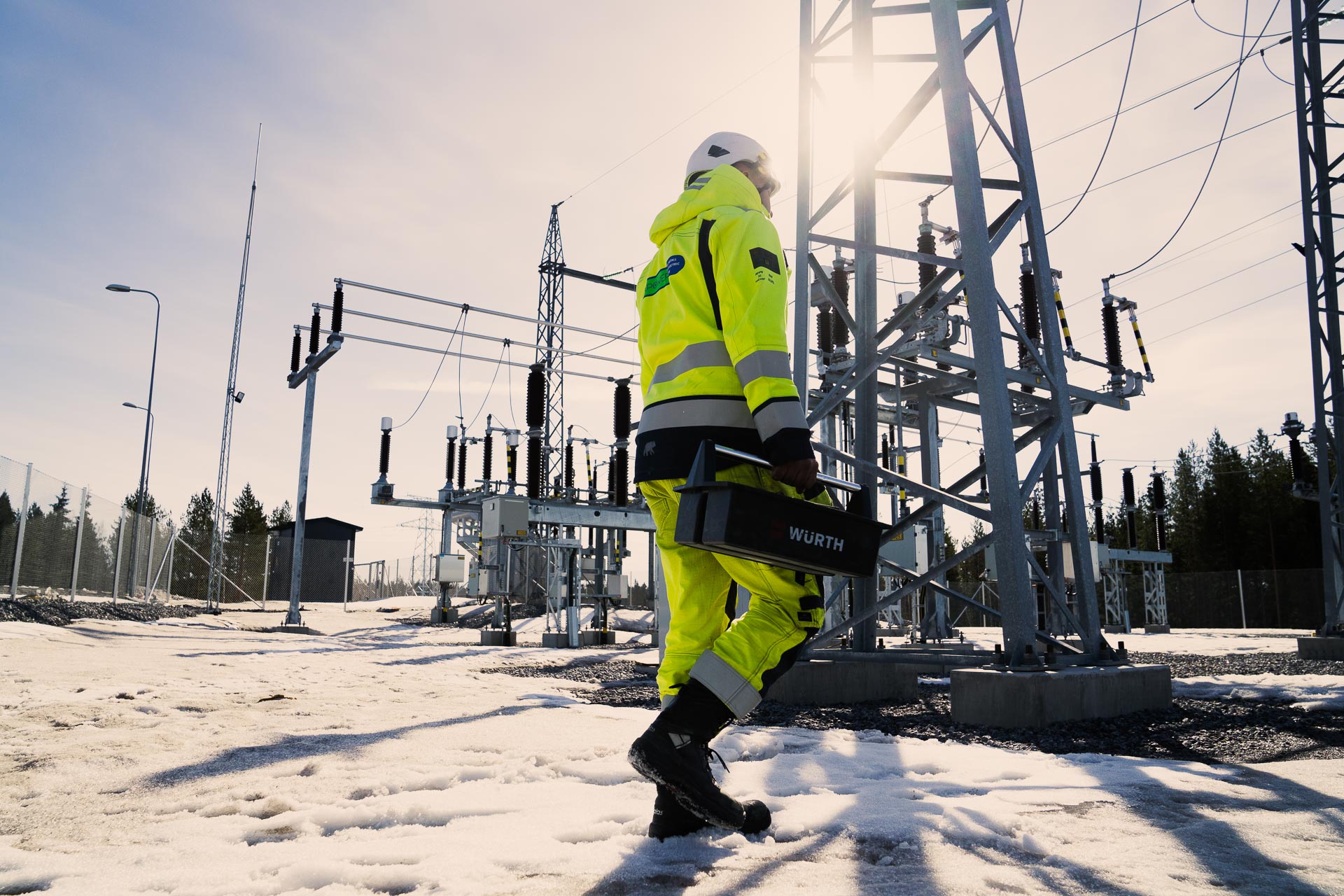 CASE: 110/33 kV substation, Nothern Ostrobothnia, Finland
Energy companies
Energy companies
Nordic Electro Power was a part of the implementation of a new substation built in Nothern Ostrobothnia, Finland. Our work included the primary and secondary installations for the substation. In accordance with our ways of operating, we aimed to take care of our agreed project work and extra work as efficiently and smoothly as possible. Good co-operation and effective communication with the customer's project manager made it possible for us to agree on things easily in this project.
Good feedback on cost-efficient solutions
Our way of aiming to find the most cost-efficient and best solution to improve our customer's competitiveness received good feedback:
"Nordic Electro Power presented us with different options to carry out the project already in the negotiation phase. This is the way to create cost savings and improve competitiveness – both benefit from sharing good practices. They also have a healthy self-confidence regarding their own performance – there is no unnecessary bragging, but they are fair about speaking about how they have succeeded. This is a way to gain trust." – ABB
Our staff's know-how and attitude towards work were described in positive words. Our company atmosphere and attitude also received positive feedback.
"Nordic Electro Power is a fairly young company, but the staff is skilled and responsible. They have suitable agility and approach towards new projects and their changing demands." – ABB
Fluent in communication and taking care of things as agreed
Our values about each of our staff being able to focus on their own strengths and interests are directly seen in the way we work in the field. The motivation for working and taking responsibility is different when the work is done out of true interest in the industry and the job at hand.
"The staff at Nordic Electro Power is open and diligent. They carried out the installations independently and contacted us when they had questions or something to inform us. Fluent communication was key when adapting to changes and solving problems. On this site, the communication between Nordic Electro Power's staff and our project manager worked well." – ABB
It is important for us to complete our work so that there will be no negative feedback left behind: with professional pride, cost-efficiently and on schedule. These values came across well in this project to the customer.
"Working with Nordic Electro Power was fluent and transparent: agreed work was delivered within the agreed schedule. I recommend!" – ABB
Share post