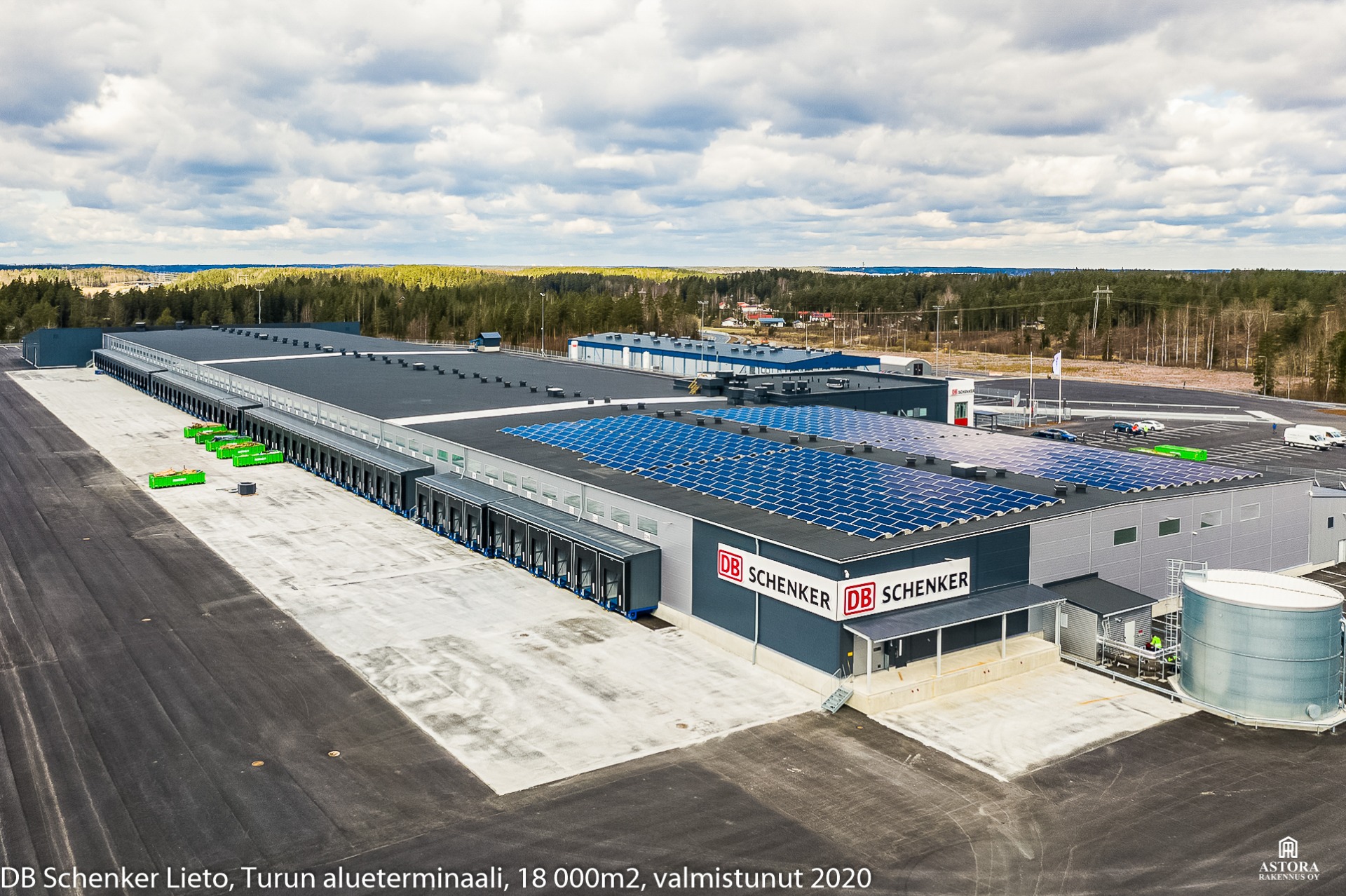 CASE: DB Schenker logistics center & Kauhava school and community center
Properties
At Nordic Electro Power we have recently successfully finished several projects, in which we have succeeded with great results. In this update, we present two of these projects.

DB Schenker logistics center – Lieto, Finland

Nordic Electro Power was the contractor in charge of all the electrical work for DB Schenker's new logistics centre. We provided all electrical work needed for the project from planning to installations and testing. DB Schenker's new logistic centre has a total area of 18 560m2, from which 15 000m2 is heated space for terminal operations and offices. The rest is an unheated space for outdoor storage.

DB Schenker is one of the leading global logistics service providers. The new logistics centre will house all the terminal operations that were previously situated in Turku harbour. This creates a great base to expand and make their existing operations more efficient.

School and community centre – Kauhava, Finland

Nordic Electro Power was the contractor in charge of all electrical work in the Kauhava school and community centre contract. We carried out versatile electrical work throughout the project, focusing on installations and testing. The new school building is now a 10 000m2 community centre, with separate wings and outdoor spaces for different ages from pre-school to high school.
The objective of this new construction was to establish sustainable and safe contracting that provides a long life for the building. This site was part of a nationwide project aiming to create higher standards for the construction and property industry. The electrical work for the project was successfully delivered by Nordic Electro Power, and all high-quality standards were met.
Share post