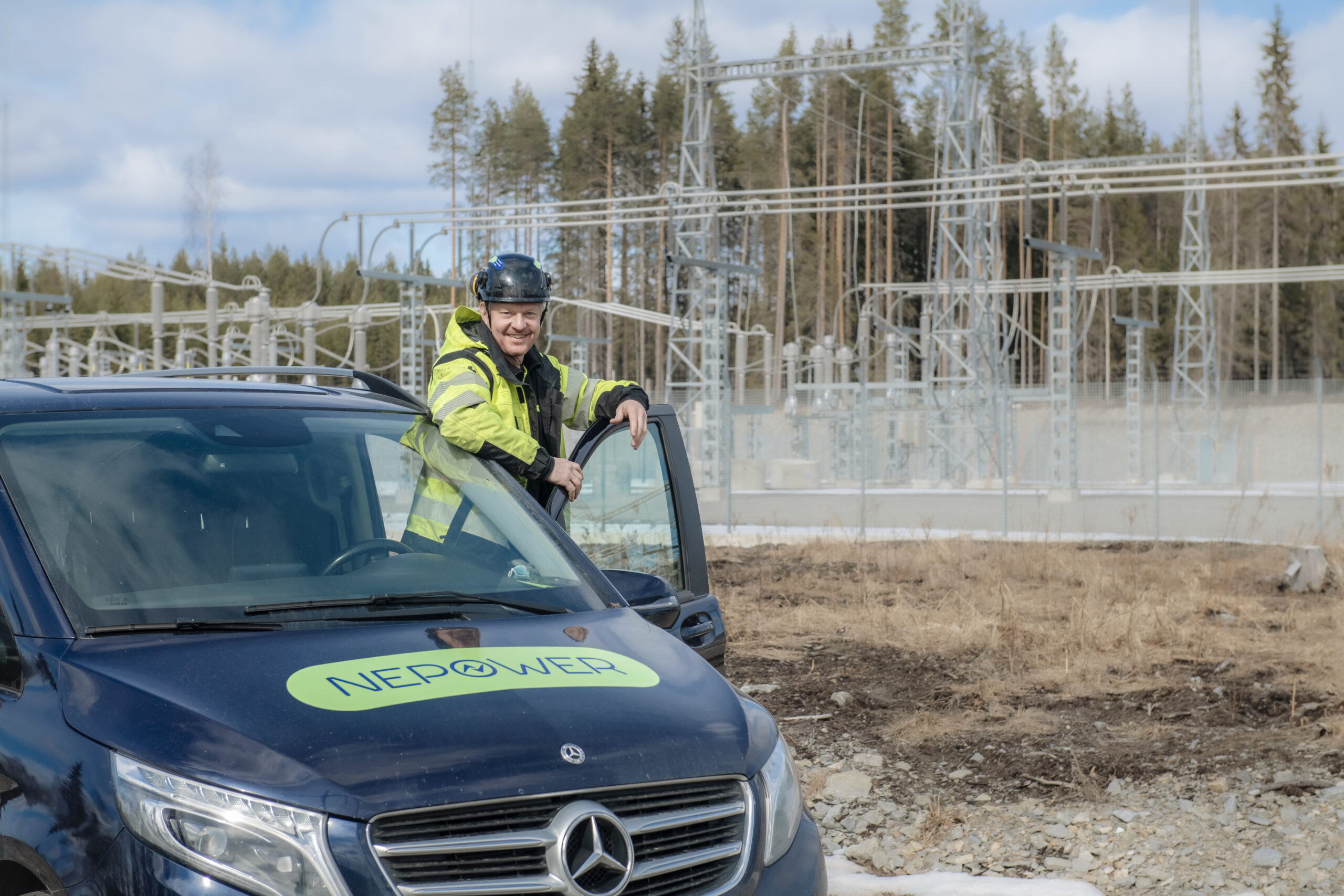 Construction manager at industrial establishment
Industrial companies
NEPower secures construction manager for project to install temporary high-voltage power supplies at industrial site in Skellefteå
The mission is to supply temporary electricity grid connections to a large area where a new factory is being built. Greger Stenberg from NEPower has been hired as external construction manager to coordinate and quality assure the work. His extensive experience in high-voltage projects is sought-after expertise in the industry.
For construction processes in the industry, temporary electricity grid connections are needed, and those are arranged using a transformer station for electricity distribution. It is placed next to the construction site and converts high voltage into low voltage, which can then be routed to various construction projects.

Excavator operators and electricians work in parallel to get transformers in place and construction power panels installed. The project is multi-disciplinary, and this is a challenge for the site manager, as different teams communicate in different ways and different languages. For an excavator operator, it is not always obvious how to interpret an electrical drawing. For the site manager, it is important to be able to explain so that everyone understands.

– I must be responsive but at the same time clear about what I want to happen for the work to flow. If something goes wrong, the whole process stops until the problem is solved, and that's something we want to avoid. I keep an eye on the timetable, and it's usually tight," says Greger Stenberg.
Technical expert with legislative knowledge

The role of construction manager means that Greger Stenberg acts as an intermediary between the client and the contractors hired for cable excavation and electrical work. In addition to the schedule, Greger keeps an eye on ensuring that all work is done correctly and in accordance with current legislation. He knows it well after working for many years as a self-employed person in the electricity industry.

– Among other things, I check that the transformer plate has been built correctly, that the cable trenches are deep enough and that the cables are routed correctly so that they are not at risk of damage. Of course, I have a lot of responsibility, but it works out well because I get to work with professionals who know what they're doing.
Solves problems – and works magic sometimes

The safety aspect is particularly important in high voltage projects. Greger Stenberg is a qualified electrical engineer and has worked extensively with high voltage. The consultancy work he does as a construction manager can be challenging at times, but he also finds it a fun and rewarding job.

– In larger projects, there are many people involved and a lot going on at the same time. When problems arise, it feels good to be able to solve them in a good way so that everyone is satisfied. In my role, you have to be able to do a bit of magic too," says Greger Stenberg, smiling.
" In my role, you have to be able to do a bit of magic"

Greger Stenberg – NEPower
Heart beats for Skellefteå

Greger himself grew up in Jörn, he is a person from Västerbotten whose heart beats for the Skellefteå region and its future.
– It's insanely cool to be part of the development, and experience everything that's happening in the Skellefteå region right now. There are many exciting job opportunities for us at NEPower, and we are ready to take on larger projects," he says.
Share post