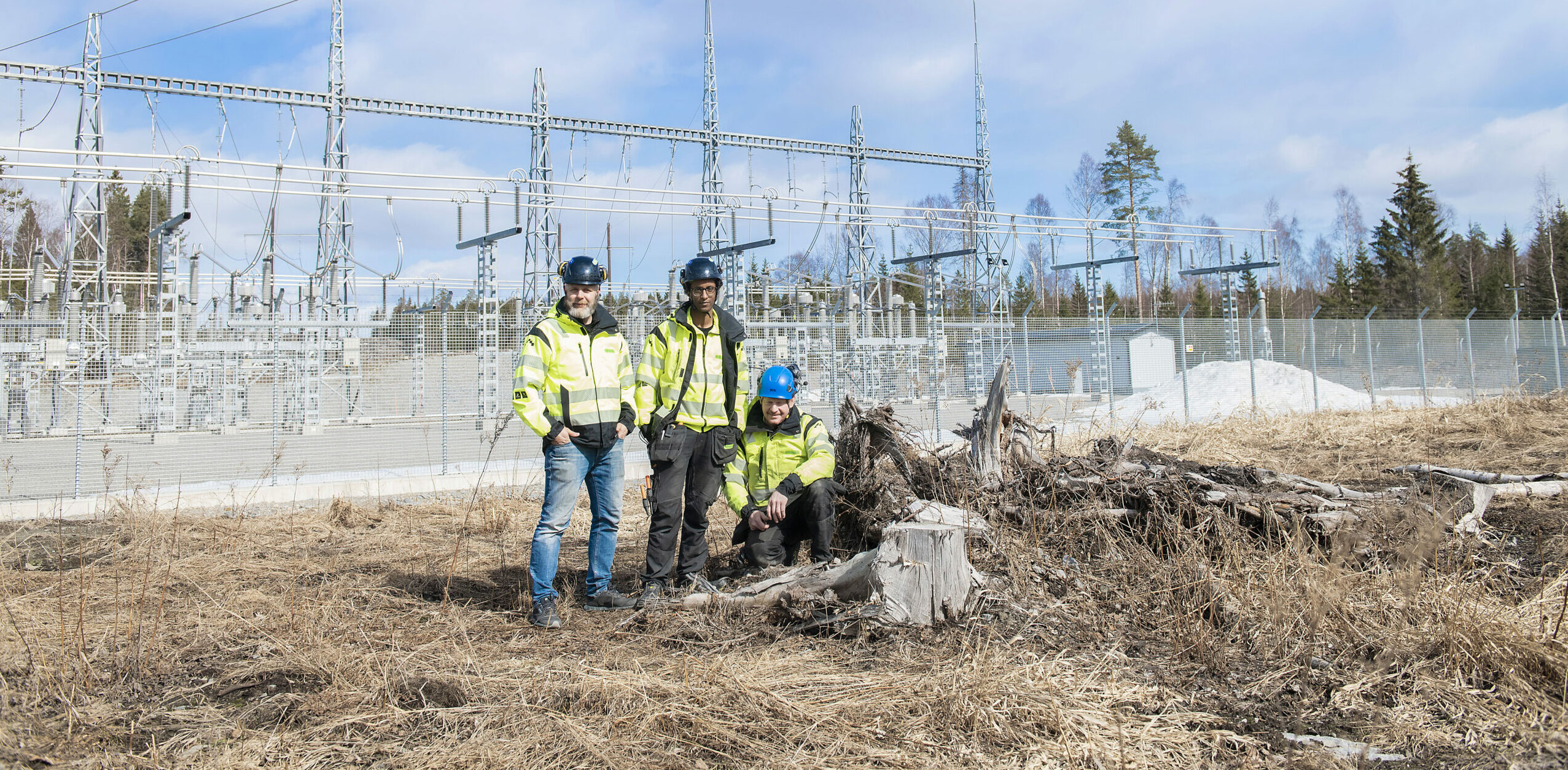 NEPower is now growing in Sweden
News
Straight pipes and no fuss. Joakim Sundström fell for NEPower's simple but effective philosophy and became site manager in Skellefteå in May 2021. Today, he leads a close-knit team of electricians in an area with huge growth potential.
On a cold winter day, colleagues are out pulling heavy medium voltage cable. They work up a sweat and manage to do a good job despite difficult conditions. It's a great feeling to come together after a long day and find that everyone is happy, including the customer.
"It's especially nice to see the genuine joy of an apprentice who has been involved in a task for the first time. We have a good mix of experienced and newer electricians who are eager to learn more," says Joakim Sundström.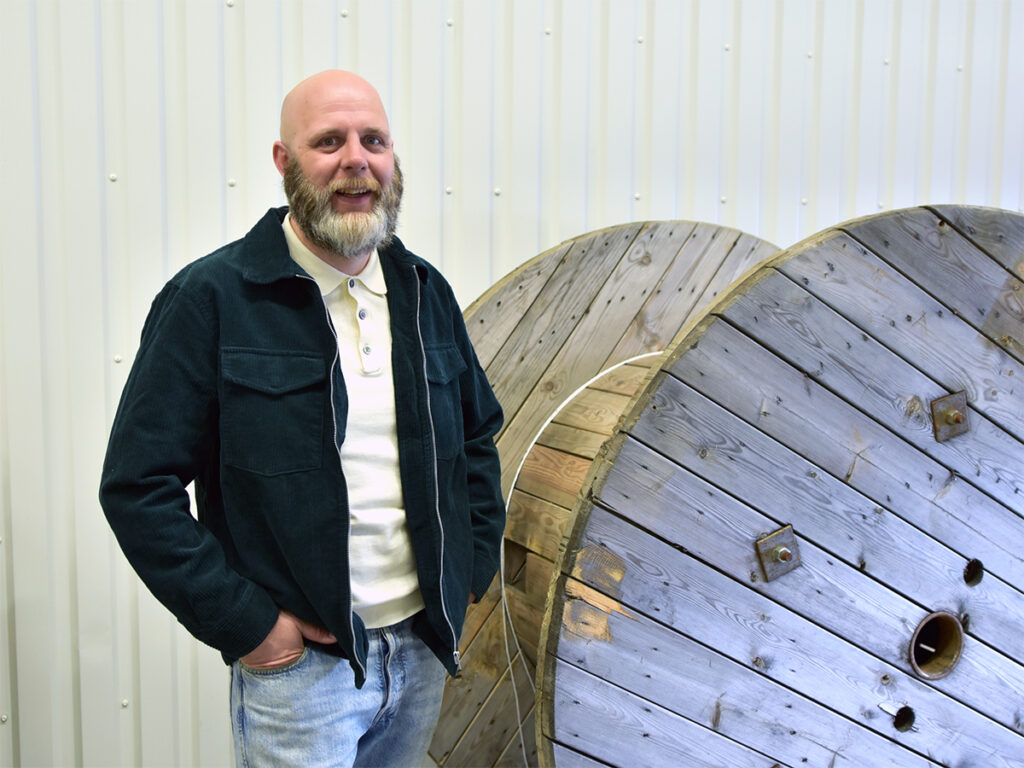 Joakim was NEPower's first employee in Sweden, and responsible for the establishment in Skellefteå. Two years have passed and the business has now found its shape. His team mainly performs low and medium voltage electrical power installations, cable termination, switchgear installation and industrial and real estate services. They are also supplying and installing an increasing number of technology centers.
"The technology centers are built by our colleagues on the Finnish side in Vaasa. We deliver them to the customer and install them on site. The teams in Finland and Sweden work together and can borrow staff from each other if necessary. This creates flexibility in the projects."
Finnish mentality fits into project work
There are no major differences between the electricity industry in Finland and Sweden, it is perhaps mainly the Finnish mentality that differs from the Swedish one.
"In project work, Finns are clear and structured. In Sweden, there is a perception that Finns are strict and formal, but I have not experienced this. I think our employees in Finland are flexible and I appreciate the short decision-making paths. There is no hassle, which I like."
In his previous jobs, Joakim has traveled extensively and worked in industries in both Finland and Sweden. At the beginning of his career, he worked as an electrician, first in real estate and housing, then in industry. He has also worked with electrical construction and industrial automation as well as project management before finding NEPower and becoming a co-owner of the Swedish subsidiary founded in May 2021.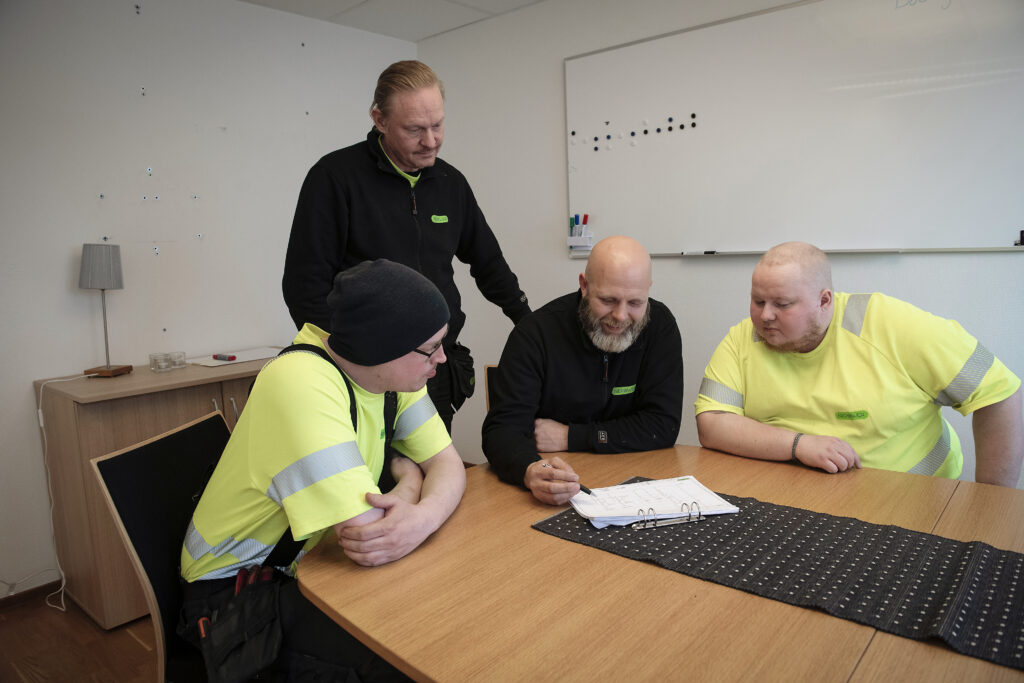 Owners and employees drink coffee together
Joakim has previously worked with larger companies, which can easily result in long decision-making processes and divided work groups.
"Here at NEPower, the owners have been part of the operational activities from the start. The same applies here in Skellefteå, owners and employees work side by side and drink coffee together every day."
Joakim enjoys being a site manager because the tasks are so varied.
"As site manager, I really do everything except connect electricity. The early days were spent creating structure and organizing everything practically. Now I work a lot with project management, recruitment and sales. I'm also out in the field meeting our customers and partners."
Great growth potential in Västerbotten
Major investments are being made in Västerbotten, which means interesting work opportunities for NEPower. The goal is to grow, but this requires reinforcing the team, and right now it is difficult to recruit because the demand for electricians is high. Nevertheless, NEPower has managed to attract key competencies and is continuing the search for new employees.
"I usually say that with us you can be a big fish in a small pond, not a small fish in a big lake as it is with many other employers in the industry. The opportunity to work independently and influence how the work is done is probably an important reason why electricians want to work with us."
Share post