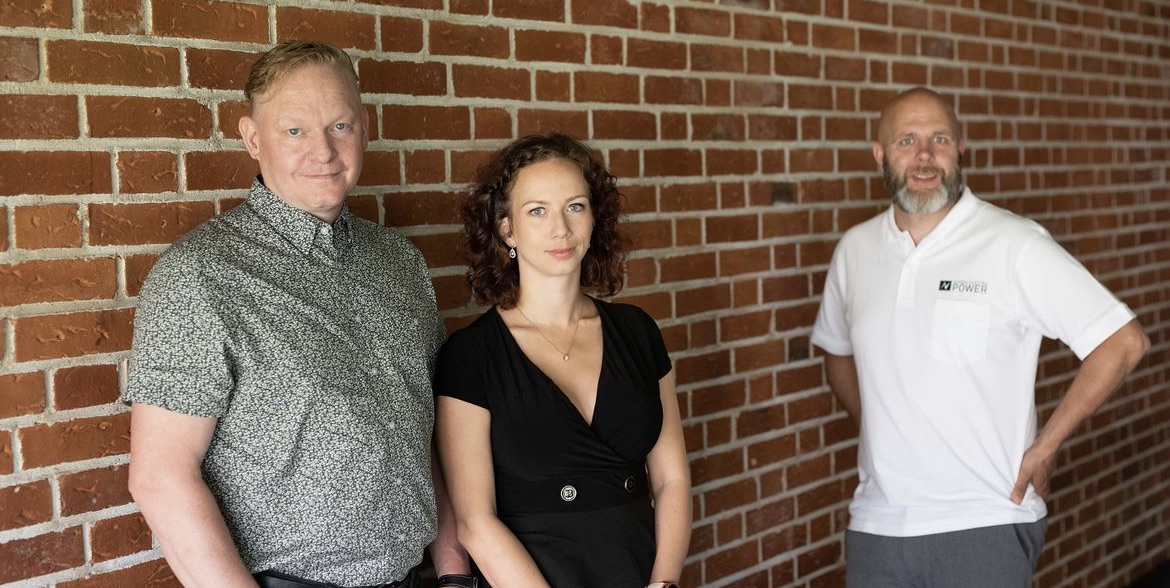 Newly established Nordic Electro Power acquires all shares in Skellefteå based company
News
Finland based electrical company, Nordic Electro Power, has been working with their establishment in Sweden since the end of 2020. In May 2021, a locally recruited site manager in Skellefteå, Joakim Sundström, joined the company. With a great start to operations in Sweden, there is now more news to share.
Nordic Electro Power has acquired all shares in Skellefteå based Probema i Norr AB, taking advantage of and further developing the expertise available in electrical and high voltage installations, consulting services and company training.
– It is very difficult to find staff with the right skills in the region. We are extremely happy for this chance: it's exactly the puzzle piece we needed, tells Nordic Electro Power's local site manager Joakim Sundström.
Probema i Norr was founded in 2017 by business couple Laura and Greger Stenberg from Skellefteå. Today it offers services in electrical installations, company training and consultations.
– We see incredible potential in Nordic Electro Power and look forward to growing rapidly while serving both old and new customers together with Nordic Electro Power, tells Laura Stenberg.
Probema has had time to work with many of the major players in the region since it was founded. Even before starting his own company, Greger Stenberg held several positions in the field of high voltage installations.
– It´s going to be fantastic to work on high and medium voltage projects together with Nordic Electro Power's experienced team. I also look forward to hiring more installers and fitters in the coming months. There is great potential out there, and I'm really looking forward to revving up together with these guys, says Greger Stenberg.
Joining forces gives Nordic Electro Power the expertise sought to take over Swedish projects from its Finnish parent company. Along with Greger, there will be skilled fitters joining Nordic Electro Power's team as a result of the company acquisition.
– For a long time, we've sent Finnish teams to Sweden to carry out projects. Now, most of the projects can be carried out by our Swedish team. We now have a solid foundation to start serving our customers, tells Mika Alatalo, CEO of both Finnish and Swedish companies.
Probema offers company training in for example work environment, fire protection, fall protection and electrical safety. These services will also be offered by Nordic Electro Power following the acquisition.
– We will start with training this autumn when we see relief in the restrictions caused by Covid-19. We will also look at solutions to be able to offer this training remotely. The courses will be held in Swedish, English and German, but other languages ​​may become relevant in the future, tells Stenberg.
More information:
Joakim Sundström
+46 70-650 68 62, joakim.sundstrom@nepower.se
Share post